Destinations of Interest in Ireland | Skellig Michael Cruises
I am delighted to welcome you to our website,where we have consistently put together informative posts for you to get updated on the uniqueness of the The Skellig Islands, tourism attractions in the fascinating South Kerry and Ireland the destination in general. Some weeks ago I wrote about the destinations of interest in Ireland where I put on two editions. Let us  quickly  revisit these posts;
Destinations of interest in Ireland Part I
In part one which you can as well read it here Destinations of interest in Ireland Part I   at in its lengthy I highlighted you the following destinations of interests;
 Boyne Valley
 The Ring of Kerry
 Aran Islands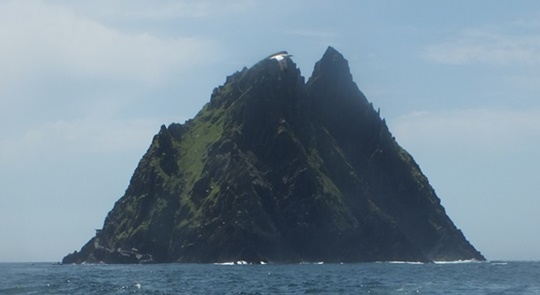 Destinations of interest in Ireland Part II
After highlighting the above four fantastic destinations, in this part two of destinations of interest in Ireland I further pointed up the following fascinating attractions;
 Killarney National Park
 Kerry Cliffs
 Kerry County Museum
 Kilmalkedar Church
Having seen about above destinations guys, in today's post I won't add  a new destination but rather I am going to share with yousome history of  St. Finnian acknowledged by many as the father of Irish Church and the first monk in the Skellig Michael Islands which are consider by many to be the top attraction in Ireland. Also guys if you missed history on the two majestic islands feel free to enjoy reading about them here at The Skellig Islands a history.
Introduction to Monks
Scholars define a monk as ''a member of religious community of men typically living under vows of poverty, chastity and obedience'' The introduction of Christian era in Ireland cannot be discussed without the name of Saint Finnian. Born at Myshall, County Carlow towards the end of the 5th Century, Saint Finnian went on to become the father of Irish Monasticism.
Saint Finnian is known as the first ever monk to establish the settlement in Skellig Michael Island which is among top destinations of interest in Ireland.
Monastic journey by St Finnian
After saint Finnian was baptized by Saint Abban, he was placed under the care of bishop Fortchern of Trim. During this time (at the end of 5th century) Christianity was slowly being introduced in Ireland something made Finnian very curious and hungry to learning religious things.
This strong desire forced Finnian to cross the sea to Britain before going and settling in France for some time where he developed his strong experience in religious life.
St Finnian returns to Ireland
Being under St. Fortchern developed his monastic discipline and he later fled to Wales to perfect himself in holiness and monastic knowledge under the great Saints of Wales. Finnian was now a complete product and he returned to his home land after spending reportedly 30 years in Wales.
Saint Finnian  traveled from place to place teaching the words of God and he also founded churches during his preaching. It is understood that his first ever monastery was at Aghowle, County Wicklow. Saint Finnian went on to found Clonard Abbey in modern day County Meath. Further reports suggest that the twelve apostles of Ireland studied under Finnian.
St. Finnian establishes Skellig Michael Monastery.
Seeking for further closeness with God St. Finnian fled to Skellig Michael in 6th century where he established small stone huts and oratories. Presence of these huts and oratories to the moment I am writing you have made Skellig Michael among the top destinations of interests in Ireland.
Monks life in the top destination of interest in Ireland
As St. Finnian established the huts he was soon joined by few of his pupils and they later developed more huts noted six and two oratories in Skellig Michael which is the larger among two Skellig islands. Their lives depended on birds' meats and eggs, fishes as well as the vegetables the monks grew on the island. With loads of tales on the monks' lives on islands, I encourage you to join us visit Skellig Michael islands the top destinations of interest in Ireland.
With more to tell on the destinations of interest in Ireland, in the next post I will write  for you in detail on the amazing life of monks on the Islands. I am also delighted to remind you that we here at Skellig Michael Cruises we do two trips every day from April to October to this top destination of interest in Ireland. Contact us now and we will plan you a trip of your life.
I hope you liked our post
 Destinations of Interest in Ireland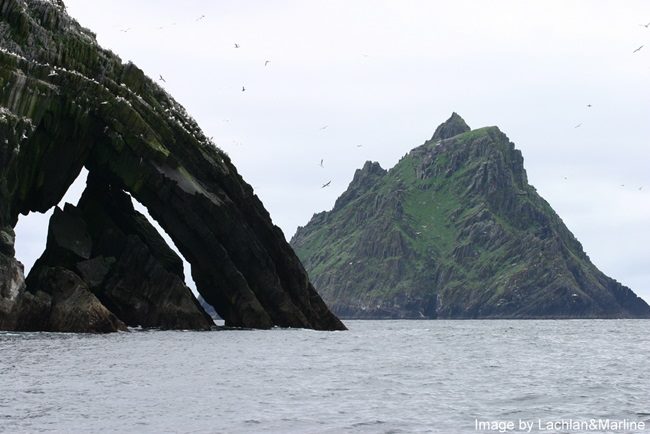 http://www.skelligmichaelcruises.com/wp-content/uploads/2017/01/logo6a.png
0
0
Paul Devane
http://www.skelligmichaelcruises.com/wp-content/uploads/2017/01/logo6a.png
Paul Devane
2015-12-14 09:58:33
2017-06-25 23:41:54
Destinations of Interest in Ireland | Skellig Michael Cruises