Star Wars Filming on Skellig Michael
Stunning Star Wars filming footage of Skellig Michael and the Wild Atlantic Way can be seen in a brand new behind-the-scenes teaser video for Star Wars filming of : The Last Jedi.
"Tourism Ireland will launch a new Star Wars campaign in December, taking every opportunity to capitalise on the huge publicity around the film and whetting peoples' appetites to come and visit the Wild Atlantic Way and Ireland."
read more about the latest release on the irish examiner website
The force is getting stronger in Skellig Michael after tourism operators predicted the isolated Unesco world heritage site could be set to enjoy its busiest-ever tourist season following recent Star Wars filming on the Island.

to visit the protected Co Kerry island have surged in recent weeks following the release of a teaser trailer of this year's Star Wars blockbuster, 'The Last Jedi'.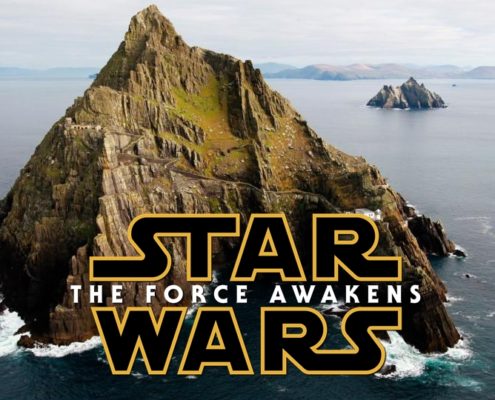 Star Wars Episode VII: The Force Awakens features the larger island Skellig Michael.
This beautiful iconic landscape was given global attention throughout the filming of the movie.
It will also feature in the upcoming sequel Star Wars Episode VIII: The Last Jedi.
People have since flocked to visit the small island, which is home to a former monastery and also a UNESCO World Heritage Site.
The breathtaking Atlantic outpost – which was used as the location of a Jedi hideaway at the end of the last instalment, 'Star Wars: The Force Awakens', took centre-stage in the two-minute trailer for the next episode in the enduring Disney space opera.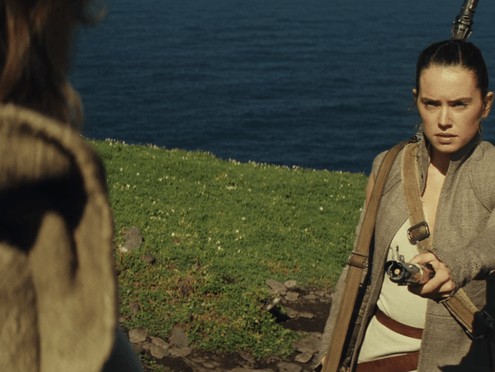 Star Wars fans have even more of the beautiful and iconic Skelligs Islands to look forward to in the forthcoming instalment of the franchise, The Last Jedi.
The beloved film series casued a stir in Ireland in July 2014 when filming commenced on Skellig Michael for three days for Episode VII: The Force Awakens.
Cast members Mark Hamill and Daisy Ridley were spotted off the coast of Co Kerry.
Local climbers and guides had the unique opportunity to work on the highest-grossing movie of 2015.