The History of Skellig Michael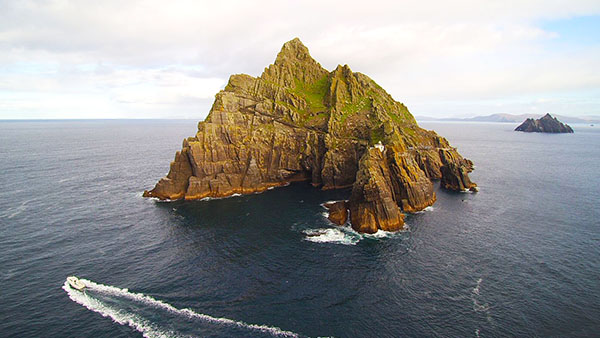 Skellig Michael is the site of a Monastic Settlement dating back to the 6th century; however, one can find legendary accounts of Skellig Michael which date to pagan times, back in 1400 BC. Skellig Michael is the most westerly sacred site in Europe and it also finishes the line of ancient pilgrimage places in Europe. This line runs from Ireland through to France, Italy, and Greece and on to Palestine. This line is known as the Apollo/ St Michael axis, as it is believed to be known thousands of years before Christianity.
Skellig Michael was a place of refuge for numerous Catholics during penal times, as their rights and beliefs were being suppressed by the powers that be of that time.
The monks of St Fionan.
Skellig Michael was the home to the monks of St Fionan. These Skelligs monks led very simple lives out here in the wild Atlantic, living in stone beehive shaped huts. Although the huts were round-shaped on the outside, they were rectangular on the inside. They were carefully built to prevent a single drop of rain from penetrating their interior.
The Skellig monks spent their days praying in the church, while dedicating some of their time for studying and tending to their gardens. Archaeological evidence would suggest that the rock was the permanent home to approximately 12 monks. These monks vacated the Islands in the 13th century, where they reportedly moved to the mainland in Ballinskelligs; from then on, it became a place of pilgrimage.
Skellig Michael is a World Heritage Site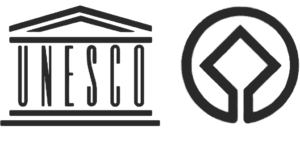 In December 1996 the World Heritage Committee (WHC) granted Skellig Michael the title of World Heritage site and classified it as one of outstanding universal value. This accolade has catapulted the Skellig rocks into world recognition. As a result of this prestigious honour, thousands of visitors descend on the Skelligs every year.
Visit Skellig Michael
People visit the Skellig Michael and the Small Skellig for different reasons; some due to their  religious beliefs, some may be bird lovers and others to enjoy one of the natural wonders of the world: this bare rock jutting out of the wild Atlantic, defiantly standing there. Irrespective of what prompted you to visit us, we can assure you that here, at Skellig Michael Cruises, you will be left inspired and of  awe of the great Skellig